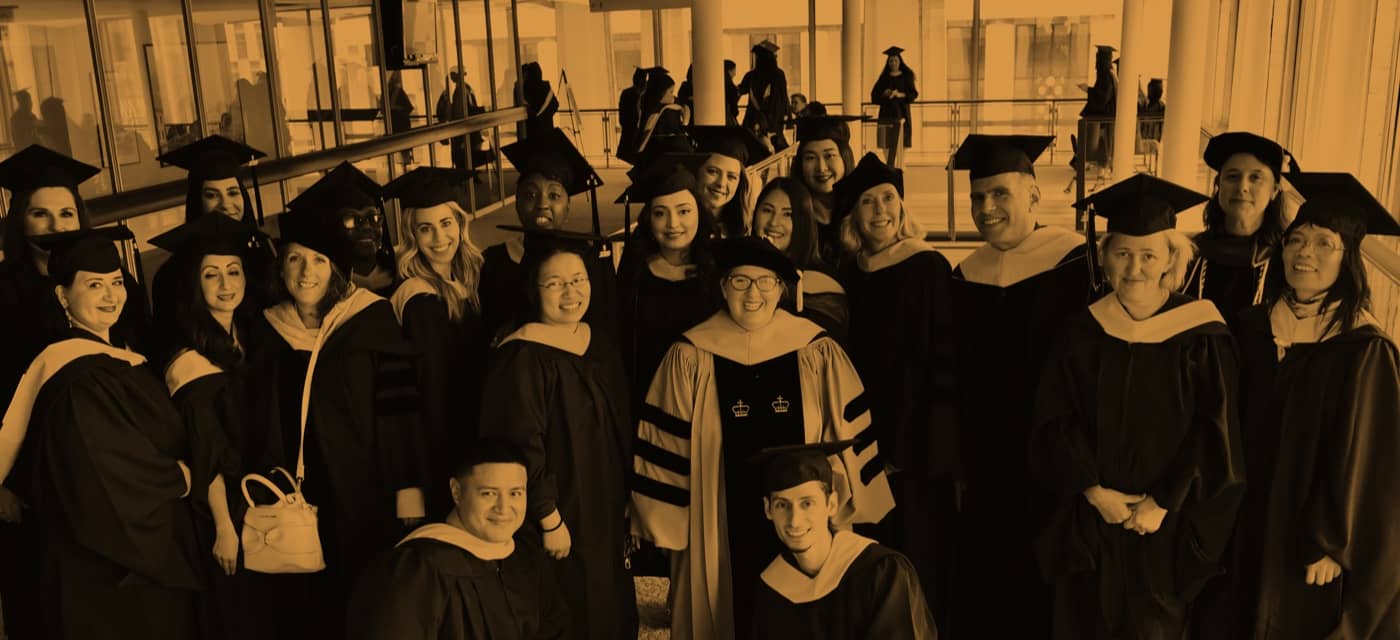 After Touro
Job Postings
To help our students and graduates, we post open education positions that are sent our way. Be careful to research each location and opportunity to make sure it's a good fit for you.
Many of our students go on to work in the NYC public school system, making us one of the largest suppliers of teachers to the NYC DOE. For those interested in working for the DOE, watch this webinar on applying for a job at the DOE.
Date Posted: December 11, 2019
Catholic Charities Neighborhood Services, Sunset Park Early Childhood Development Center in Brooklyn, NY is seeking Group Teachers.
Date Posted: December 5, 2019
Bais Yaakov of Queens is searching for a dynamic individual to serve as Menahel/Menaheles beginning in the school year 2020-2021. In an environment which instills Torah-true values, this unique school challenges its students to strive in both Limudei Kodesh and Secular Studies, middos tovos, and personal development.
Date Posted: November 25, 2019
Del Mar Academy, International Green School, a growing progressive Pre-K – 12th Grade international school committed to environmental education, and a Montessori and IB curriculum, is seeking an IB Math Teacher. The teacher will help develop new school and community based green projects.
Date Posted: November 25, 2019
Yeshivat He'Atid, a dynamic modern orthodox Jewish day school in Bergen County is seeking a motivated, knowledgeable, and qualified middle school math teacher. Students currently enrolled in a Master's program are welcome to apply.
Date Posted: November 6, 2019
School Professionals is the leading provider of Substitute teachers for NYC Charter, Independent, Parochial Schools and Universal Pre-K. Teachers are needed in the subject areas of Math, Social Studies, English, Science, All Elementary Subjects, Special Education, Foreign Language, Physical Education, Dance/Drama and Music/Art.
Date Posted: October 29, 2019
The American Dream School is hosting an Open House on Monday, November 11th. The school's mission is to develop academic excellence in both Spanish and English, preparing students in grades 6-12 to excel in college. Their dual-language model and classes are co-taught to maximize instruction for our students, especially our ELLs and immigrant students.
Date Posted: October 23, 2019
Alternative Behavior Strategies (ABS) is seeking a Board Certified Behavior Analyst at ABS Kids. This a full-time position. The position and school seeks to improve the lives of children with Autism Spectrum Disorder. The schools' commitment to quality shows is evident in their BHCOE award for top 10% in overall services nationally and best in staff satisfaction.
Date Posted: October 17, 2019
A Special Education Generalist grades 5 – 9 position as well as Special Education Generalist grades 7 – 12 are needed at Mount Vernon High School. Mount Vernon School District has a mission and vision to inspire students, staff, parents as well as the community to achieve a high level of self-respect and academic success through perseverance. The schools' students will see school, hard work and determination as a means for advancement in college, careers and global society.
Date Posted: July 2, 2019
NYC DCAS Citywide Administrative Services is having two information sessions this July for job seekers interested in NYC Civil Service careers. The City of New York has more than 80 agencies with 300,000 employees and opportunities in almost every occupation which can lead to flourishing and stable careers in New York City government.
Date Posted: October 24, 2018
Full time positions available at Richmond Hill, Queens